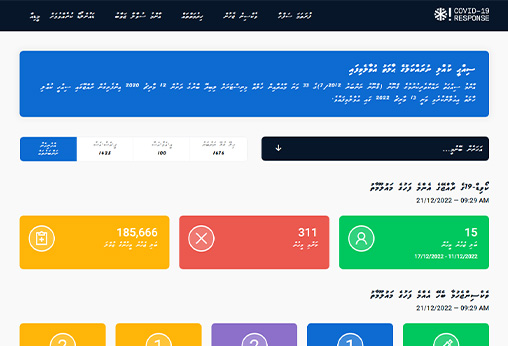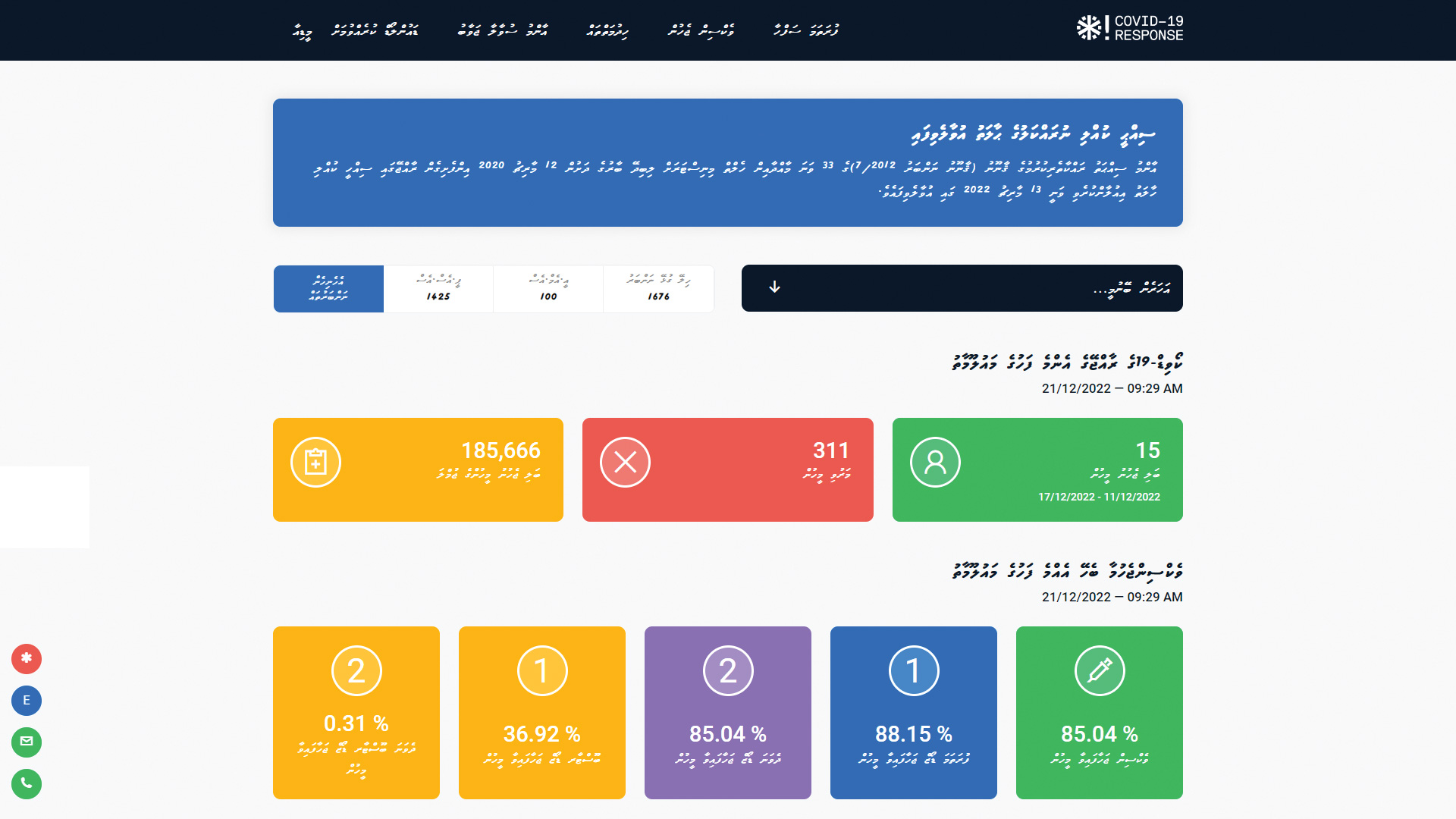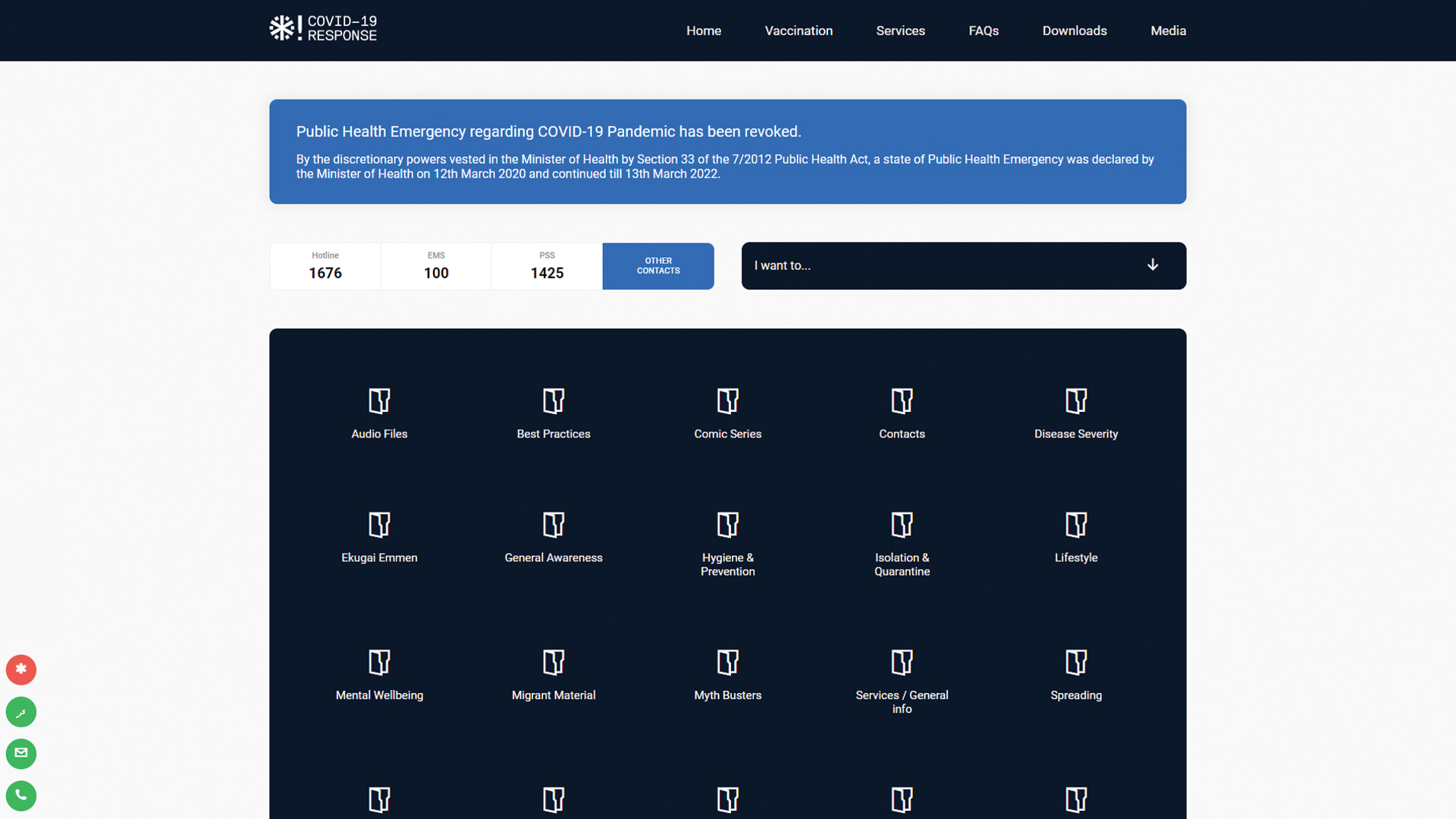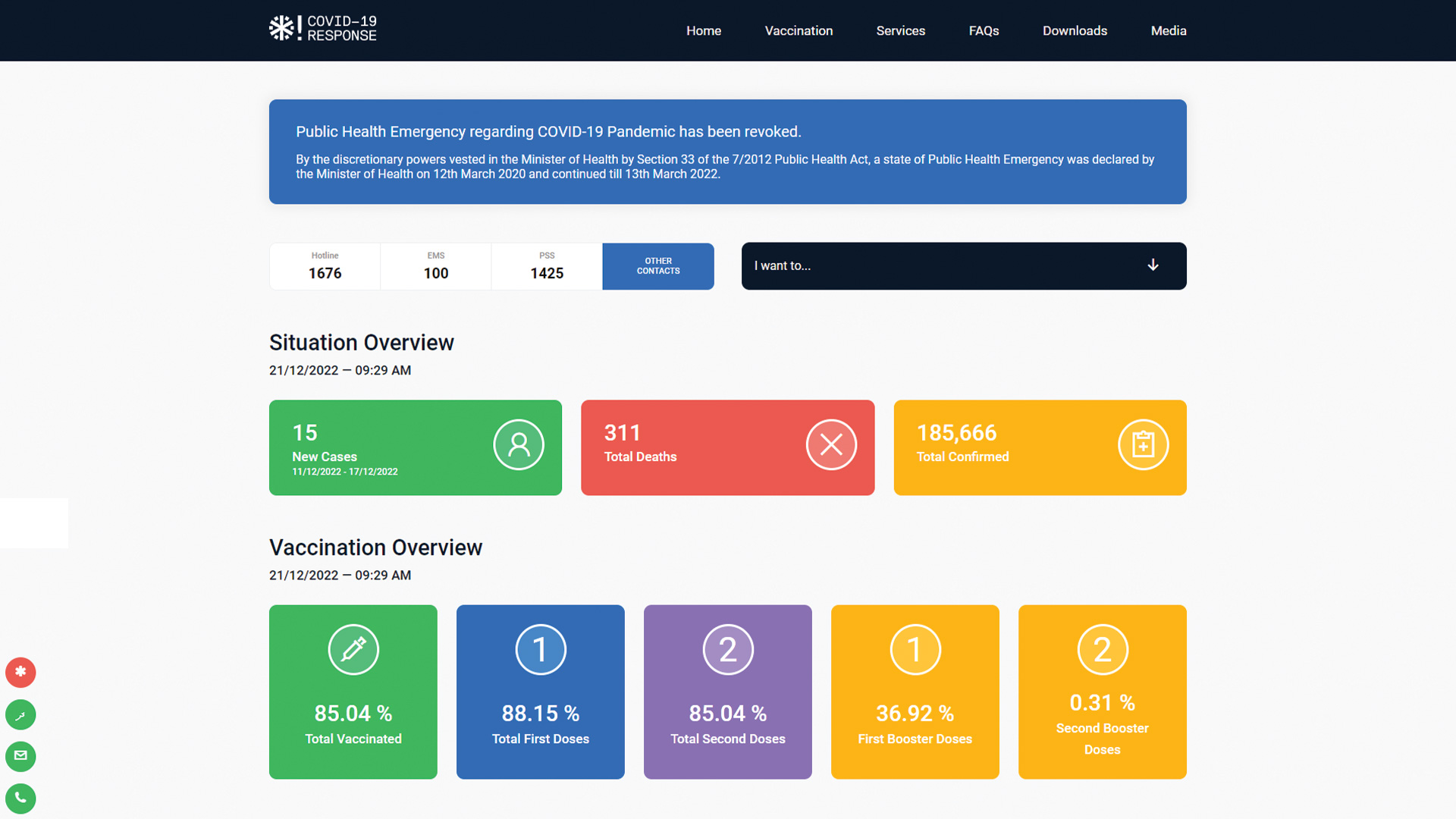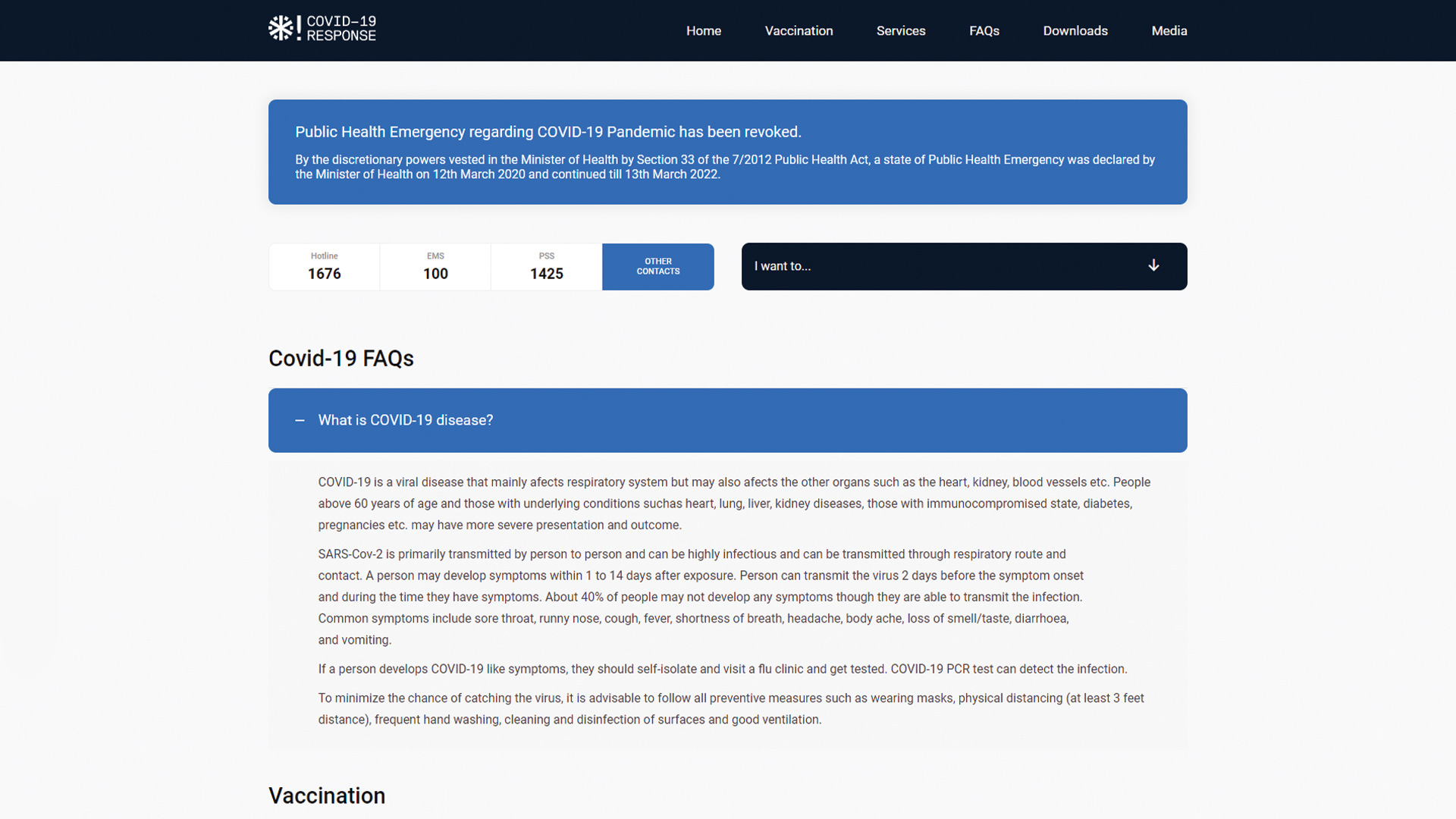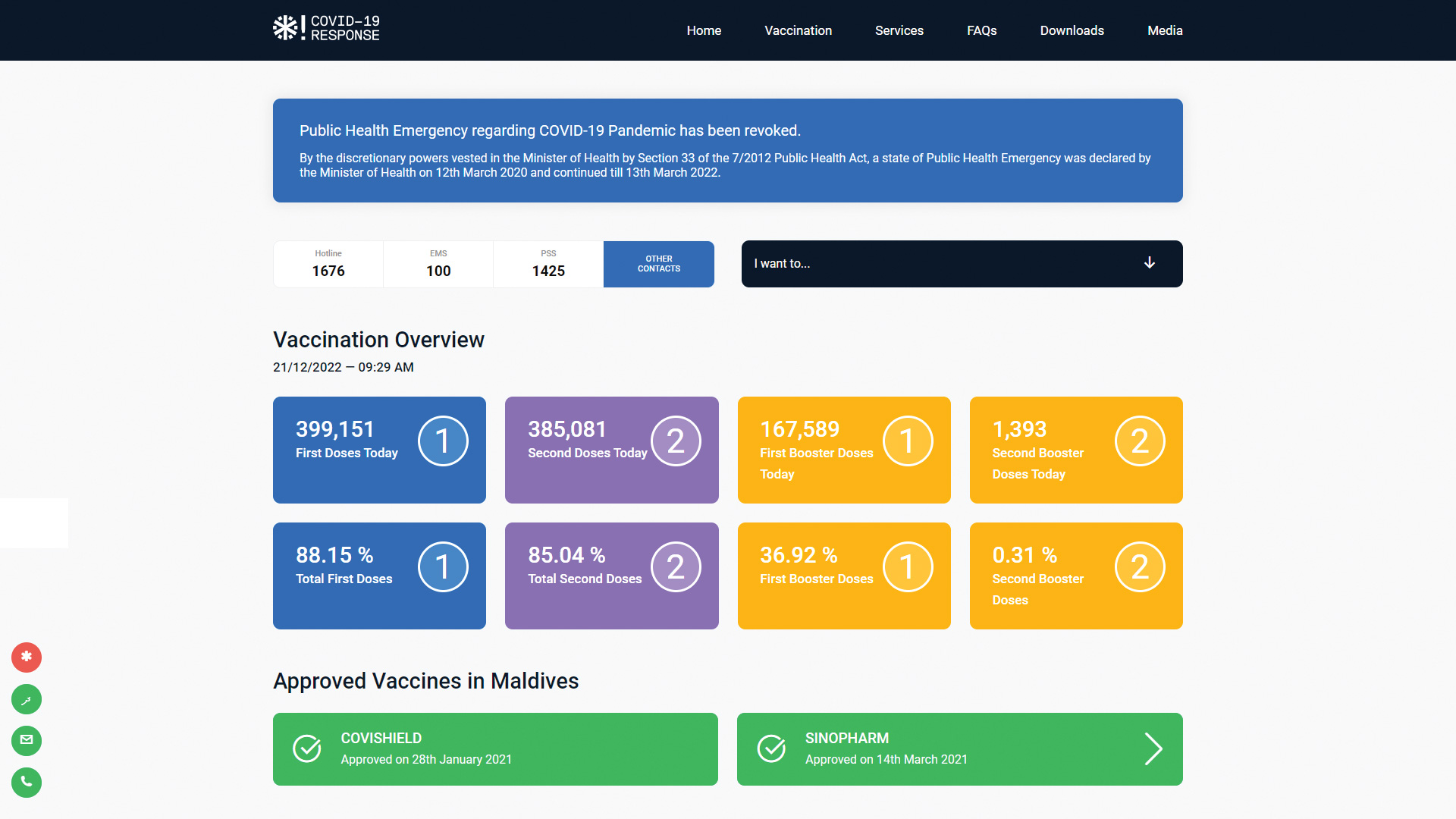 Covid V2
This is the official government portal for the 2019 Novel Coronavirus response by the Ministry of Health, and is operated by the Health Protection Agency of Maldives. The portal acts as a centralized repository of information and data regarding the global pandamic and the local response to it.
The portal was designed to showcases news, information, statistics and alter levels. The internal system allows for quickly and efficiently updating data via messaging platforms. It also has an API for developers and media to fetch and use the information. Since the information is subject to change, the website includes a fully functional and fully dynamic content management system that allows the client to change every aspect of the design, content and layout.
Dynamic Page Builder
Content Management System
Reusable Gallery System
Automatic Image Optimisation
Statistics Management System
Charting and Mapping System
User Role Management System
Search Engine Optimisation
Responsivity Support
Social Media Integration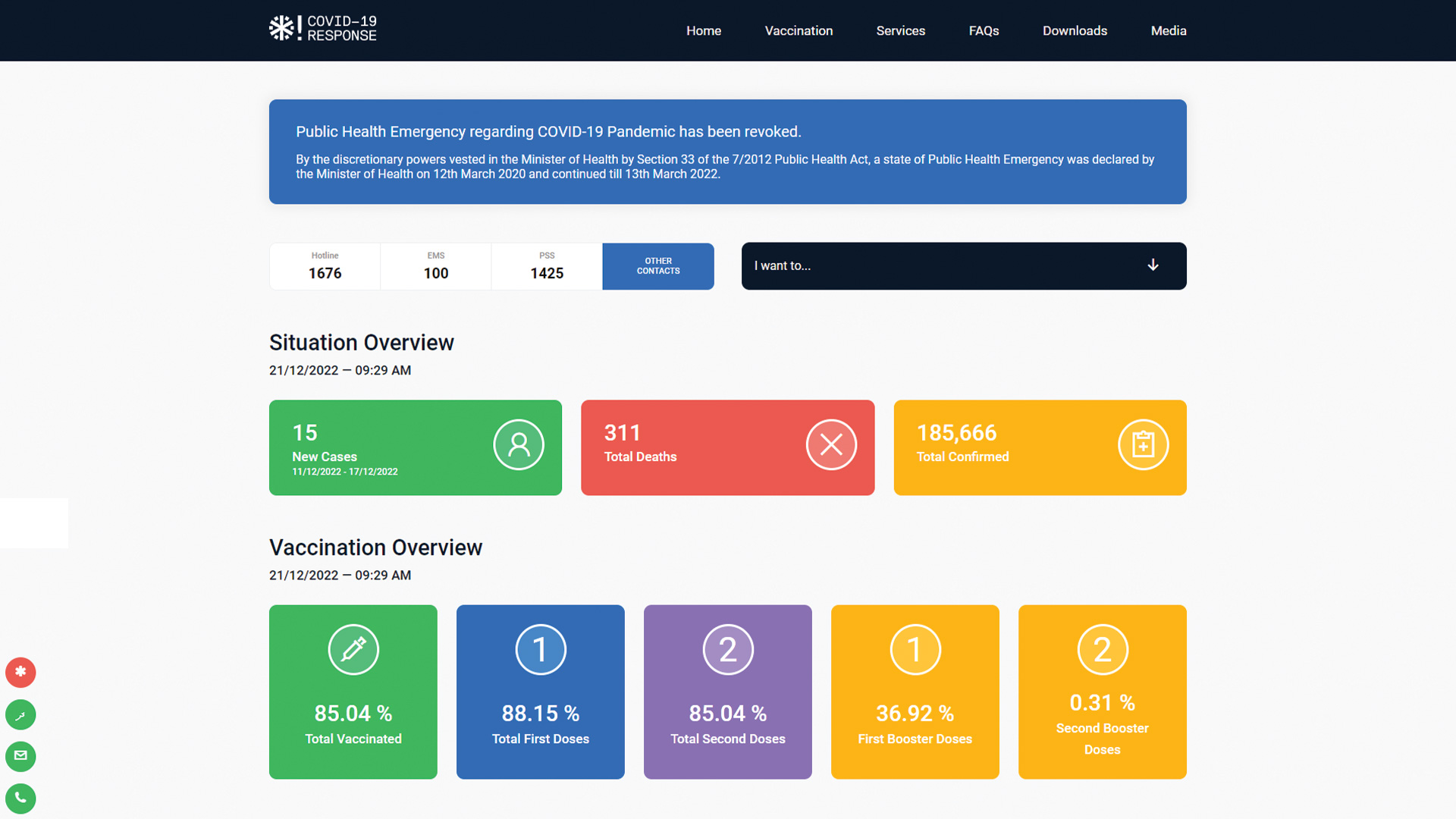 This website is no longer live or has been altered by the client and no longer follows the original design.